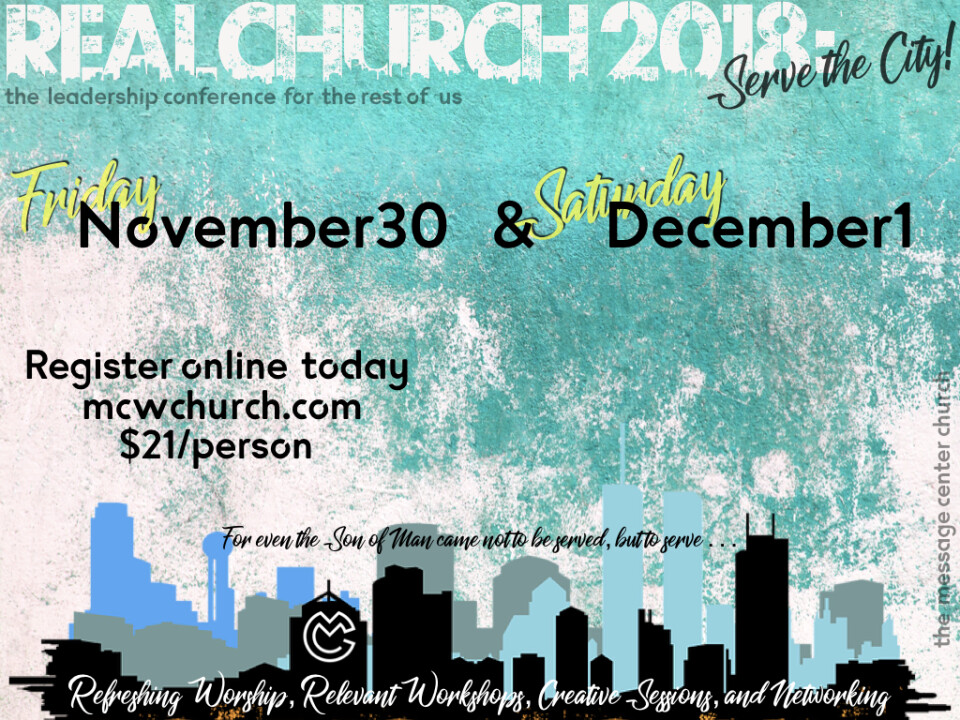 Friday, November 30, 2018, 7:30 PM - Saturday, December 01, 2018, 3:00 PM
The leadership conference where those of us who are pastoring, planting, and leading congregations of less than 250 can learn relevant strategies, connect with others, and have honest dialogue.
Itinerary:
Friday - 7:30p / Night of Worship & Refreshing
Saturday - 9:30a - 3:00p / Conference
9:30a / Networking Coffee
10a / Welcome
10:30-11:15a / Session 1
11:25-12:10p / Session 2
12:20-1p / Lunch
1:10-1:55p / Session 3
2:05-2:20p / Closing
2:20-2:50p/ Round Tables
2:50p / Optional Q&A
Ministry Track is for clergy leaders / Leadership Track is for non-clergy leaders
Ministry Track Sessions
Session 1 - Worship That Matters, Pastor Shandra Hines and Minister Rashad Howard
Session 2 - Outreach That Matters, Pastor Phillip White
Session 3 - Leading Christians in the Modern Protests Era, Tamisha Tyler, MDiv.
Leadership Track Session
Session 1 - Preaching to People, Pastor Dwight Radcliff
Session 2 - Serving Communities, Pastor Sam Casey
Session 3 - Serving Through Circles, Minister Anthony Dorris
Lunch
Lunch is sponsored by World Impact. Join Pastor Cedric Nelms for a lunch conversation on resources for urban ministry.